Service Series
Serve others through your work.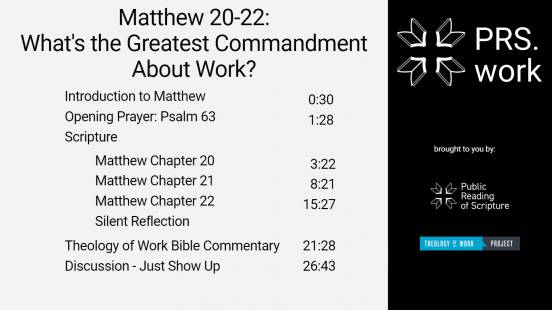 To love a neighbor, as yourself, may require taking risks that loom large when undertaken only for the benefit of someone else and perhaps that is why Jesus joins "love your neighbor as yourself" with "love the Lord" in what is called the "greatest" commandment.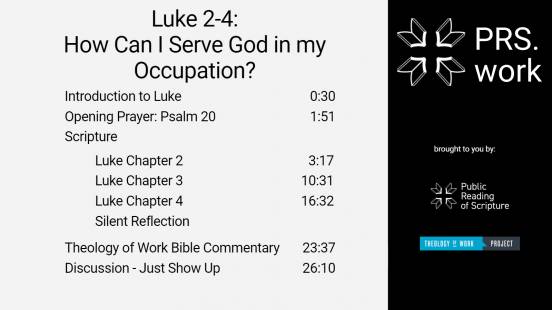 How can you follow God's call in your current job? Luke chapters 2-4 invite us to understand God's intent for specific work, not only for work in general.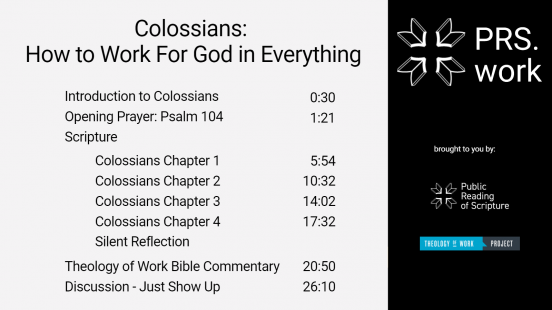 In God's kingdom, our work and prayer are not two separate activities that need to be balanced, but two aspects of the same activity. When we work in Jesus' name, we work to accomplish the work God wants accomplished.