Genesis Series
Connect the first book of the Bible to your work today.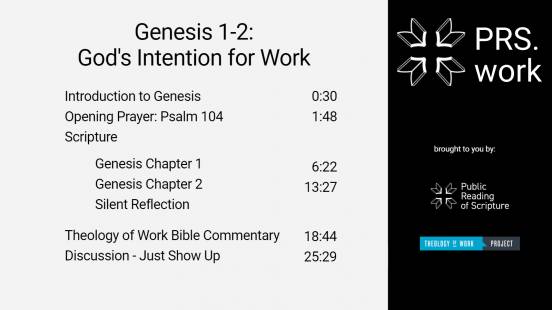 From the beginning God intended human beings to be his junior partners in the work of bringing creation to fulfillment. We are created to work in relationships, relying on God's provision, and respecting God's limits.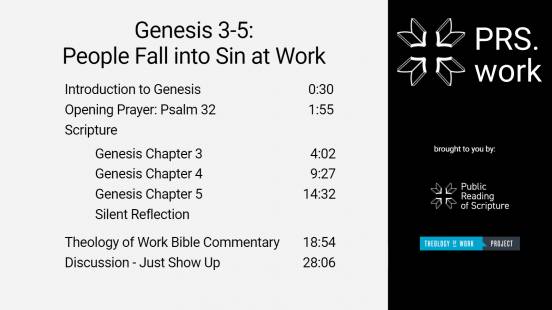 We live in a fallen, broken world and we cannot expect life without toil. Nonetheless, God continues to provide for us, and work today is not less important to God's plan, but more.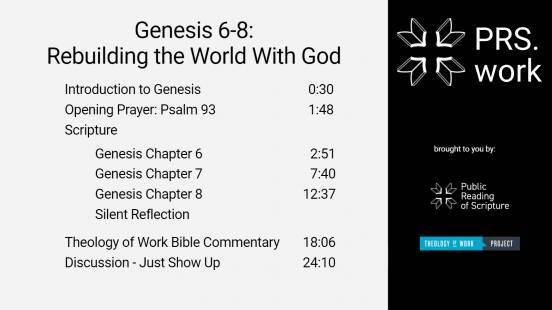 God is always at work to restore what was lost in the Fall. In doing so, God uses humanity as his chief instrument. By partnering in God's work of restoration, we become active participants in our own redemption.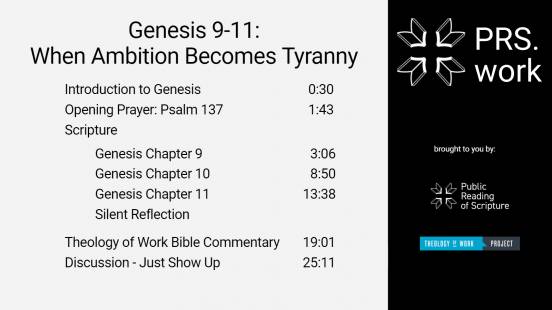 The events of the Tower of Babel suggest that we can't hoard power on our own. When we have power at work, God calls us to disperse, delegate, authorize, and train others.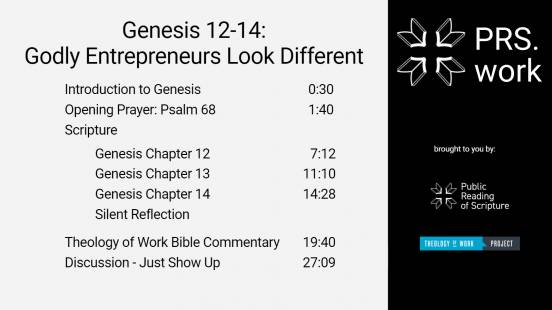 Abraham provides an example for Godly entrepreneurs. He trusted God and depended every day on God's guidance and provision. Through him we see that Godly work is willing to depend on God's guidance and authority and desires to grow widely as a blessing to all the world.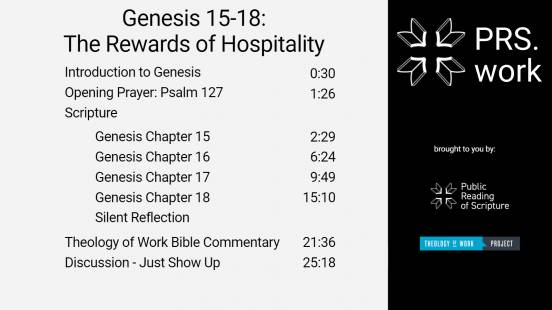 The story of three travelers who visited Abraham and Sarah in Genesis 18 demonstrates what generous hospitality looked like in the ancient world, and what we can do to practice hospitality in our work today.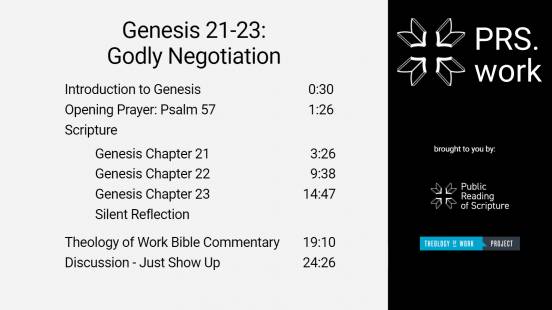 Abraham demonstrates godly negotiation twice in Genesis chapters 21-23. In both cases all parties came away with a clear understanding of what belongs to whom, and with good working relationships that benefit everyone involved.
Isaac's life shows that when it comes to handing down power and fulfilling God's purposes, both individuals and organizations need to put the truly important ahead of personal preference.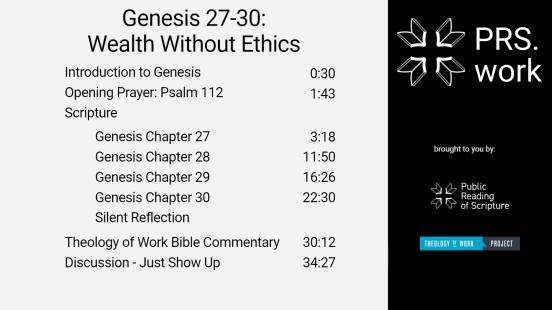 Jacob's relentless drive to gain benefits for himself at the expense of others reveals how our fears can make us resistant to God's transforming grace. Wealth without ethics, while enticing, is not the whole story of God's blessing.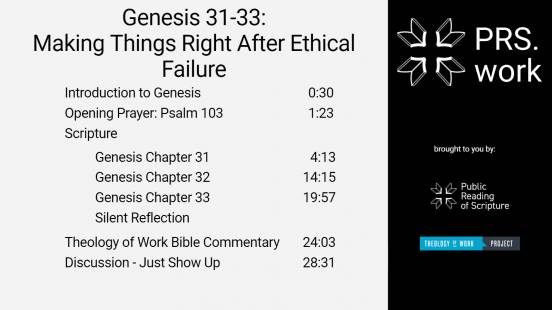 Jacob models for us a truth at the core of our faith: our relationships with God and people are linked. Our reconciliation with God makes possible reconciliation with others. Likewise, in human reconciliation, we come to see and know God better.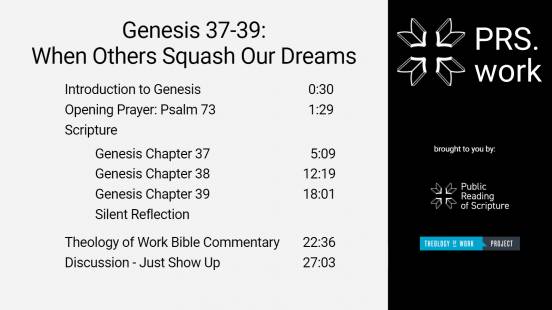 No matter what we face at work, we can trust that we belong to the Lord and that he defends the weak. When we truly believe this promise, there is no injustice or difficult situation that can completely squash our dreams.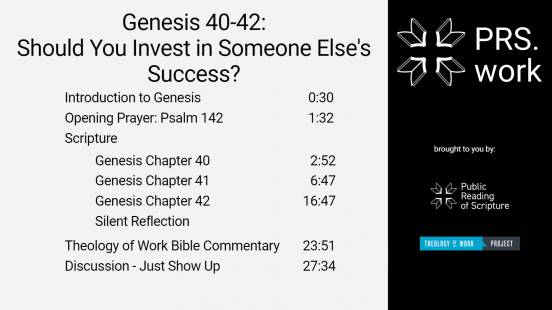 We may invest in the success of another who rises beyond our reach, only to be discarded when our usefulness has been spent. Does this mean that our work has been for nothing? The story of Joseph while a prisoner in Egypt offers us insight into just such situations.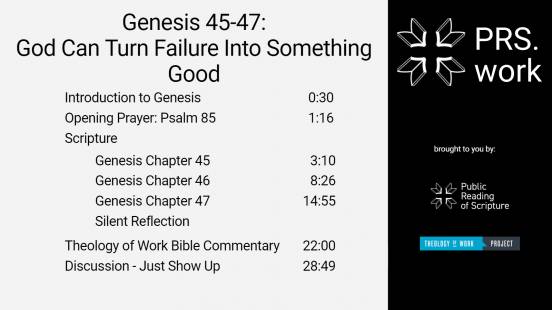 Of the many lessons about work in the book of Genesis, this one in particular endures. God is capable of working with our faithfulness, mending our weakness, and forgiving our failures. Through his grace, God is able to accomplish what he himself has prepared for all of us who love him.