Character Series
At work, what you do shapes who you are.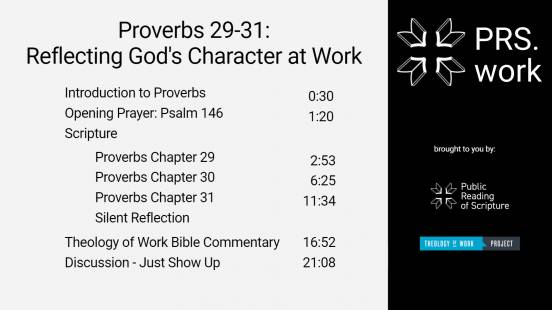 Proverbs 31 describes wisdom personified as the "valiant woman." The valiant woman functions as an affirmation of the dignity of every person's work.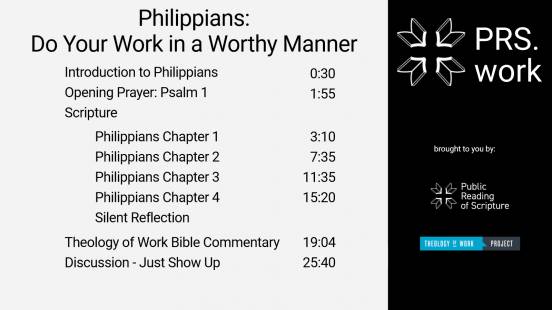 What makes your work worthy of a godly calling? Paul gives three criteria for worthiness: 1) harmony, 2) lack of selfish ambition, and 3) concern for others.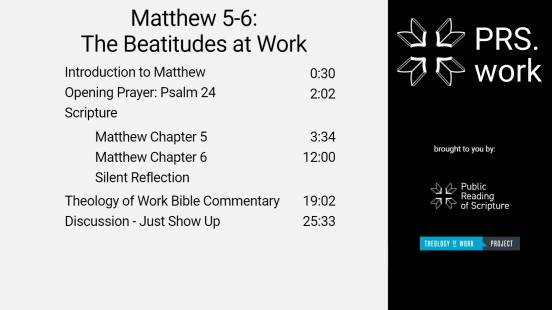 As we step into God's kingdom in our places of work, we hope to become more like those named as blessed—more meek, more merciful, more hungry for righteousness, more apt to make peace, and so on!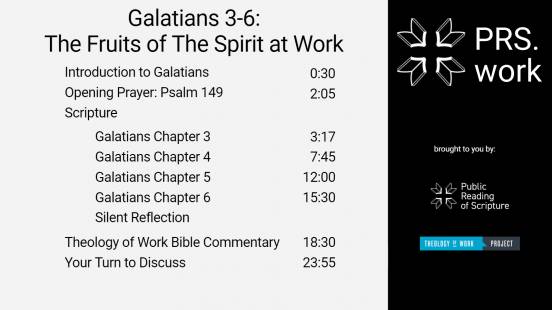 We often think of the fruit of the Spirit in the context of church life. But when we apply these qualities to our work, it can give us a fresh perspective to bring God's presence into our places of work.